Clam digging is one of many popular outdoor activities for all generations in Japan from April to the end of June.
May and June are the most popular months of the year to go clam digging - (Shiohigari in Japan).
Once I went clam digging in Egawakaigan-Shiohigarijo in Kisarazu, Chiba with some of my friends from back home in Europe, and they had a blast!.
It took about one hour for each member to dig about 2 Kilos of Asari clams (Japanese littleneck clams).
Clam digging is very popular in Japan so locations can get very crowded on holidays and weekends.
Here are some tips for clam digging that was taught to us by an "expert" Japanese clam digger.
A Tip to Prepare for Clam Digging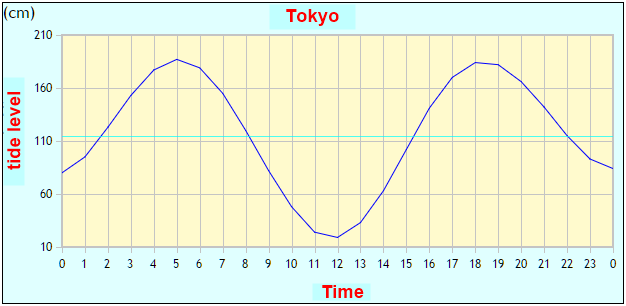 Determine what location you will dig at, and review the tide chart.
Most places are open for digging a few hours before and after low tide about a six-hour window.
Most locations close at the end of June so check end dates on the websites.
Items necessary for clam digging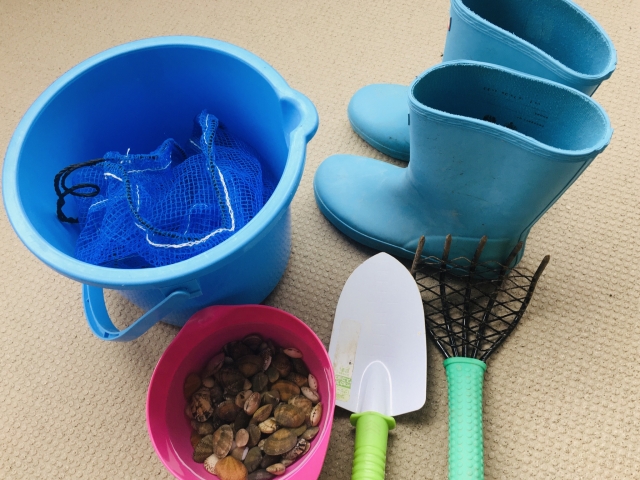 Clam digging rake (garden rake)
Bucket
Net bag
Small cooler and ice pack
some people had bathroom stools or small chairs, so they did not need to bend over the entire time.
Clam digging set - Optional items
Hat
Towels
Sunglasses
Gloves
lunch
empty plastic bottles to take home seawater for soaking clams
sun protection
bottle of water
If you have small kids, bring some sand toys so they can play once they get bored digging.
Layer your clothes and a change of clothes for the little ones.
When we began digging in the morning it was cold, two hours later it was really hot. Also, you will get wet and sandy/muddy.
Wear plastic sandals or shoes so your feet do not get cut from open and broken shells.
Some Tips for Clam Digging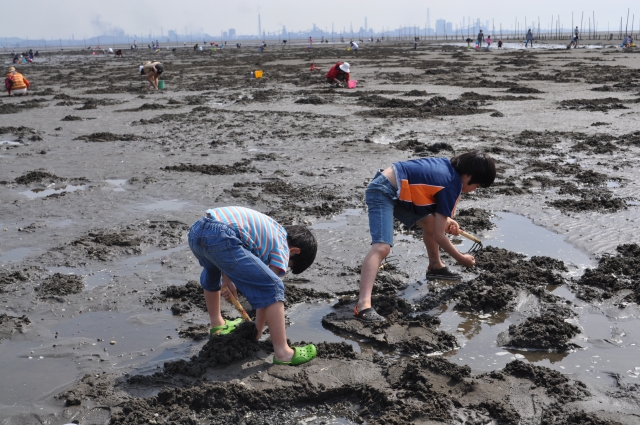 Dig in the shallow water areas – clams from that area will have less sand inside.
Do not pick up clams that are lying on top of the sand. Healthy clams hide about 5-15 cms down in the sand.
You do not need to dig very deeply about 5-15 cms
Clams tend to congregate together so if you are digging and not finding any pretty quickly move to a new spot.
Asari clams have rough shells not smooth.
I was advised not to choose the ones that are smooth. (Honestly do not understand but went with the recommendations).
Some Tips for Transporting and Preparing Clams to Eat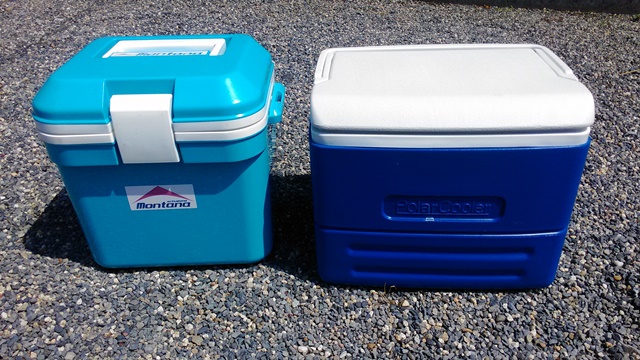 Being vegetarian I did not eat the clams my friends found but they were told that if you fill your bucket of clams or cooler with seawater to transport home. If hot, add some ice to the water. You do not want the clams to overheat.
Once home takes your bucket or cooler and store in a cool dark place for a minimum of six hours.
The clams will spit out sand during that time.
If the clams do not open after cooking, the clams may have died. You should not eat it as it may cause food poisoning.
Preparation for Cooking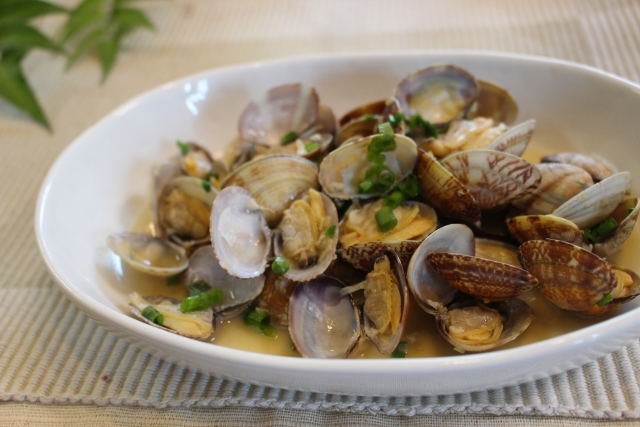 To prepare clams for cooking, they need to be left in seawater or salt water for a minimum of three hours; this removes the sand from the inside of them.
These claims are used in popular dishes like miso soup, or they are steamed in Japanese sake with garlic.
They are also stir-fried with butter and used in pasta dishes.
Some recommended locations for Clam Digging around Tokyo/Kanto area are
Odaiba Kaihin Koen (Minato-ku, Tokyo)
Odaiba beach 1, Minato-ku, Tokyo (access 3 min walk from Odaiba Kaihin Koen on the Yurikamome Line); free to dig at no cost however clams are quite small, take all your own equipment since none is sold at this location.
Umi no Koen (Kanazawa-Ku, Yokohama)
Umi no Koen, Yokohama, Kanazawa-Ku, Kanagawa (access 2 min walk from Umi no Koen (south exit) on the Kanazawa Sea Side-Line which connects with the Keikyu Line from Shinagawa Station in Tokyo); free to dig at no cost up to 2 Kilo of clams, clams must be over 2 cm or under 15 cm.
Gloves, buckets, and rakes sold at location.
Funabashi Sanbanzekaihin Koen (Funabashi, Chiba)
Shiomi-Cho, Funabashi, Chiba (access 6 min bus ride from Funabashi station); cost to dig junior high school students and above 430 JPY, children 4 years and above 210 JPY, there is no weight limit on amount you can take home. Equipment sold on location.
*Season closes on June 11th at this location.
*A point to note most clam digging ends on June 30th each year in Japan.
Finally Some Clam Digging Rules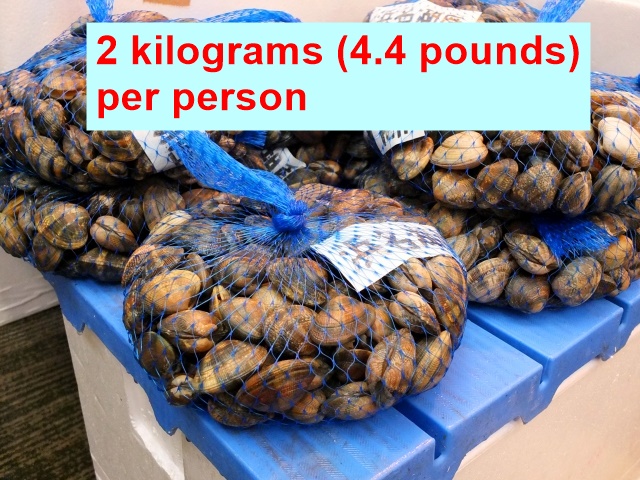 Some rules for digging clams include not keeping any less than 2 cm in size, using rakes wider than 15 cm, and not taking more than 2 kilograms (4.4 pounds) per person. Although Umi no Koen is free, many beaches charge according to the weight, while others charge admission.