There are a lot of sweets that used "Anko" ( sweet bean paste) in Japan.
Among them, Taiyaki has been popular since long ago.
In one theory, it seems that the Naniwaya sohonten in Tokyo invented it in the Meiji era.
Taiyaki is a fish-shaped sweet. There are a lot of "Anko" in a little sweet dough.
In the past it seems that a controversy has occurred as to whether or not to put "Anko" into the tail.
And in relation to the above, it seems to have been discussed whether to eat from the head or eat from the tail.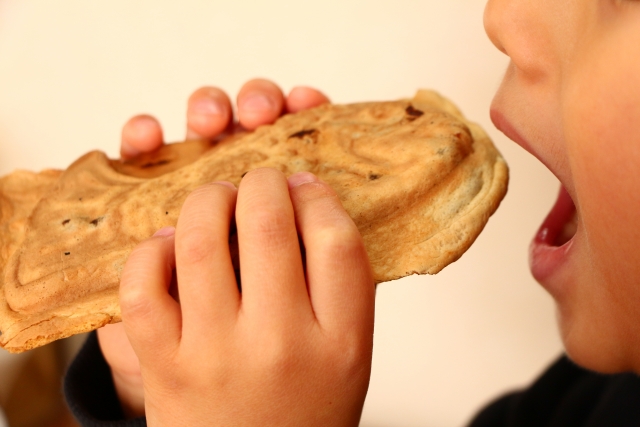 In my opinion, I always eat it from the head. The tail is a little "Anko". However, the dough is crisp and tasty. So, I eat the tail last.
There are two types of Taiyaki pans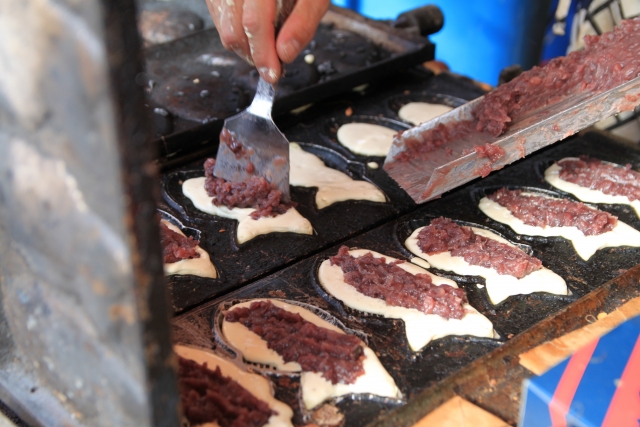 the old-fashioned Taiyaki pan was a type to bake one by one. And now it's mainstream to bake several vertically. (About 5~6) Taiyaki baked one by one is called natural, and baked several at once is called farming. It is interesting, isn't it?
Opportunities to meet natural Taiyaki are decreasing. so if you find it, please try eating it!
The way of baking is different, the taste and texture are completely different. So, I think that it's good to eat and compare two types of Taiyaki.
Recently, The part of the dough is a croissant, rich white like a rice cake, etc...
There are more types to be added in the middle.
Anko with Chestnuts or rice-flour dumplings, Custard cream, chocolate cream, green tea flavor paste, sweet white bean paste, cheese cream, etc ...
Let's eat various kinds and find your favorite!
Try it
Making Taiyaki is not that difficult. You can make it if you have a special Taiyaki mold.