Japanese tea is not just for a drink. How does it sound to you the combination of tea and plain rice?
Whether you have heard of it or not, 'Ochazuke' is an established menu for a light meals.
Pour a generous cup of hot tea - or chilled if you prefer - over the plain rice in the bowl is the body of the ochazuke. 'Ocha' is tea in Japanese and 'zuke' means 'soaked'.
Different from porridge, it is only pouring; no need of cooking.
It's a good reuse of leftover rice and its simplicity in preparation is ideal when you want to satisfy the hunger quickly. ochazuke is also a good remedy when you don't have much appetite.
You can call it a traditional fast food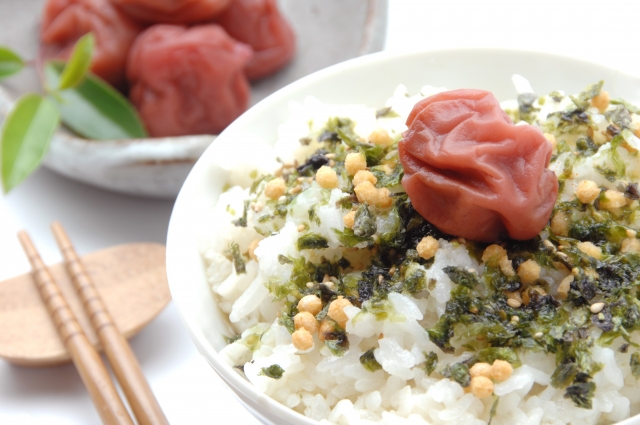 Originally, it was eaten among servants who were not allowed enough time for break, Ochazuke eased and hastened the consumption of a meal.
However, such a classic type of Ochazuke must be too simple to call for the appetite of the people of modern age.
Ochazuke in modern era is served with several toppings and seasonings.
Grilled salted salmon, seared tarako (salted pollock roe) or mentaiko (those seasoned with red chili powder) as well as some pickles like umeboshi, or any kind, sound mouth-watering.
The addition of roasted sesame seeds and chopped scallions are recommended and Nori (a black sheet of seaweed) is a must.
And dashi broth can be used instead of plain tea.
However, the most popular preparation is to use a sachet of ''instant ochazuke' which already contains freeze-dried toppings and seasonings.
It offers a variety of flavours that you can choose from. Usually, contained some pieces of tiny rice crackers to add crunchiness.
Welcome・・・?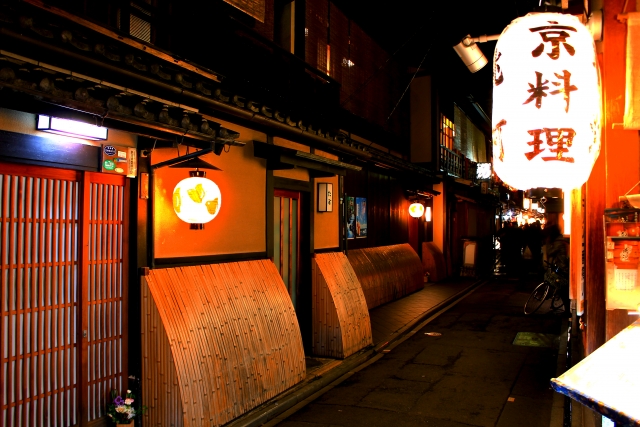 Interestingly, there is a saying that in Kyoto when you are asked if you would like some Bubuzuke - alternative term for ochazuke in Kyoto dialect - it means that 'you are outstaying your welcome'.
Though, it is also said that people have hardly heard this form of suggestion being used in practice.
Try me
In Japan, the instant type that you can easily enjoy Ochazuke is common.
You can enjoy wasabi, pickled plums, and salmon, etc.
It can be made only with rice and hot water.