Persimmon is a fruit which often stands between people's likes and dislikes.
Large persimmon trees when most of the leaves have fallen in autumn depict a typical country scene and give us a feel of nostalgia.
Kaki
This fruit, Kaki in the Japanese language, becomes very distinct if you eat fresh or dried
Dried Kaki are not the ones remained and dehydrated up on the trees, of course; they have to be carefully processed especially preventing from getting mould.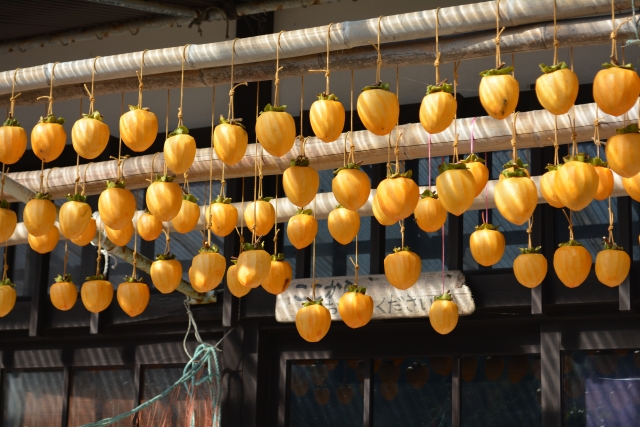 You will call this dried fruit 'Hoshi-gaki' in Japanese which literally means 'dried-persimmon.'
You could see farm houses hang the strings of Hoshigaki which are neatly tied in a raw under the shade of the sunny side of the house. This is an iconic picture from late autumn to early winter in a country.
Even if a persimmon is not your taste, Hoshigaki is worth trying because they are two different things in regard to the taste and texture.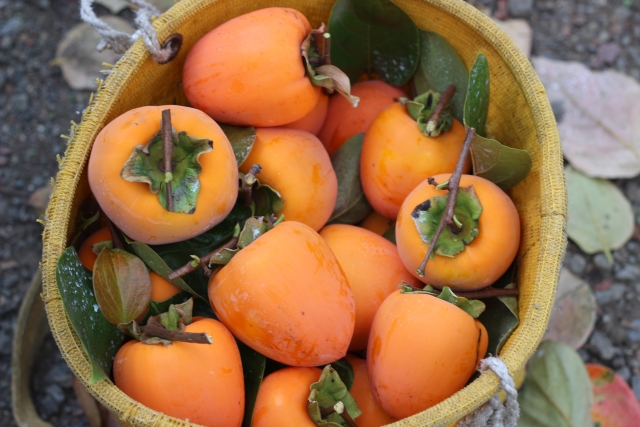 The variety of the persimmon used for Hoshigaki has a bitter and astringent taste as much as it's unsuitable to eat as it is, due to the amount of tannin it contains richly.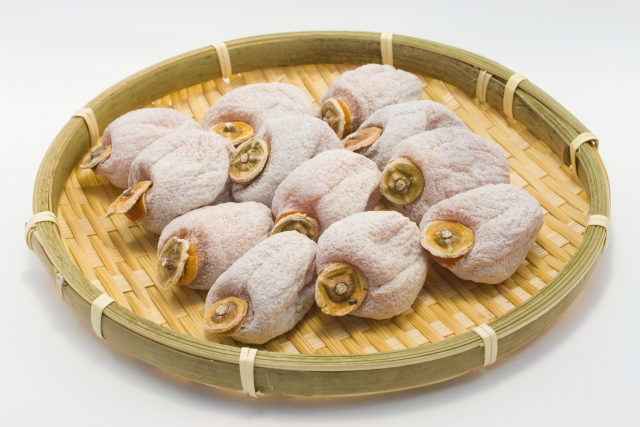 On the contrary, it contains more sugar than the sweet variety. Under the drying process, the bitterness will completely vanish and remain with pure sweetness. Even gentle white powder forms on the outside; they are crystallized sugar.
The level of the dryness is carefully measured as the texture is the core value of this natural delicacy.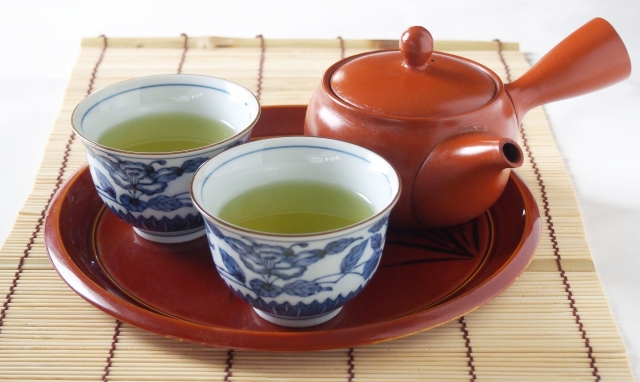 Hoshigaki goes very well with a bit of strong green tea to modulate its sweetness.
Some Hoshigaki of the excellent grade is sold per piece as a high-end sweet.
Fresh persimmon is rich in vitamin C which disappears while drying.
On the other hand, Dried persimmon has no vitamin C but is high in minerals. Though both of them are rich in dietary fiber.