Fireworks festival 'Hanabi-taikai' is the event that Japanese summer cannot be enjoyed fully without. There are number of very famous spots in Japan for hanabi-taikai, where people visit to see the splendid show of dozens of fireworks. Some of them are held at the river banks to maximize the visual effects of the reflection over the water.
But not only such big events should be spotted. Small-scale local-based firework festivals are everywhere throughout the summer season.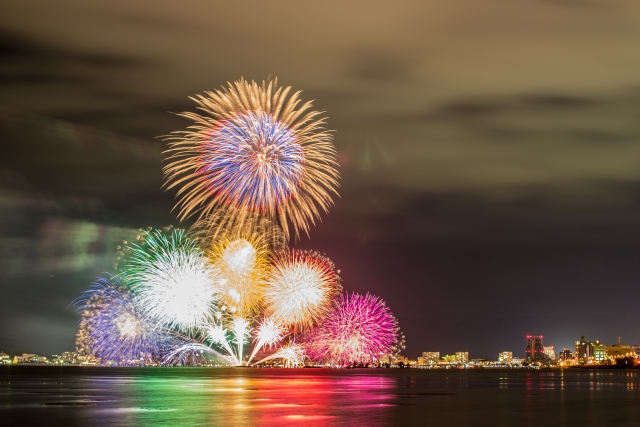 Fireworks are popular in every part of the world, to enjoy the light, sound and smoke etc. But Japanese fireworks are more for its enormous size, colors and designs.
The largest hanabi-taikai could be consisted of 100,000 to 120,000 rounds of fireworks in a few hours in the evening.
Summer festival costume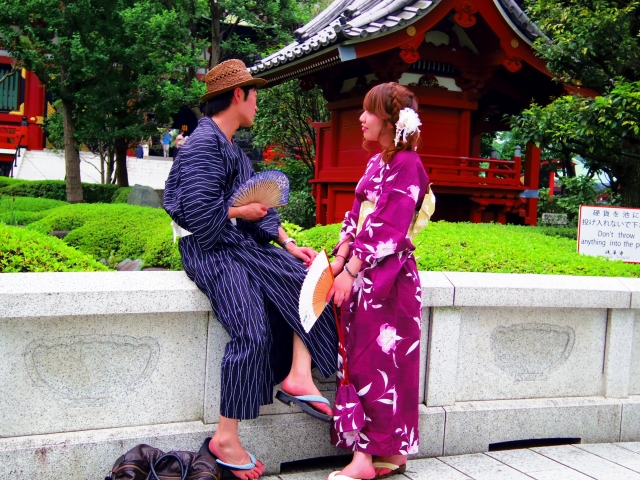 There are more fun that come along. Young and old take this opportunity to dress up with casual kimono called 'yukata' or traditional two-piece outfit called 'jimbei' for men.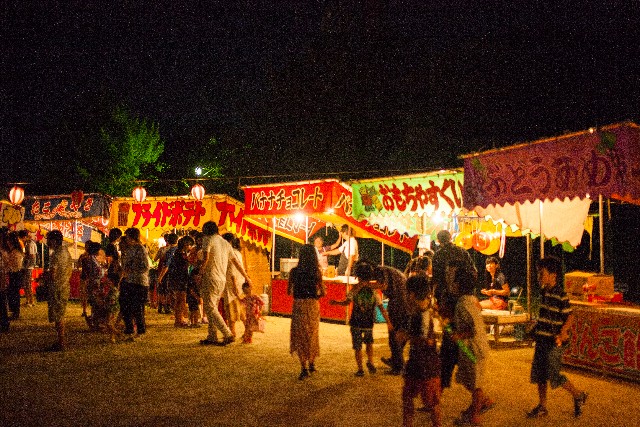 The festival venue will be filled with many stalls selling cold drinks and light meals or snacks. People enjoy eating and strolling around the vendors, as well as the fireworks show. So hanabi-taikai is the ideal event to attend with your family and friends to spend a wonderful mid-summer night to remember.
Probably, you might wish to have such fun in more intimate atmosphere with close people. To serve it, sets of handy fireworks packed in a portable package are sold in markets during the season.
Enjoy with family
Since they are small hand-held type fireworks, even small children can hold them at their hands and enjoy the fireworks sparkle, which must be a great excitement! This could be enjoyed just around your house or your nearest open spaces.
But don't forget to take a bucket of water for extinguishment and clean up the remains!
There are various kinds of fireworks in Japan.
"Tezutu hanabi" in Toyohashi city japan.