There is a certain exercise that probably no Japanese has missed to learn how to exert.
'Radio-taiso', literally means radio exercise, was first introduced in 1928. Ever since, it has been a part of learning at every primary school in Japan. Radio-taiso is exercised by following the sound of piano music and verbal guidance broadcasted by the national radio station.
The purpose of radio-taiso chiefly is to strengthen people's health and to develop the sense of unity. The radio broadcast is every early morning but the exercise can be conducted anytime at your convenience using recorded version.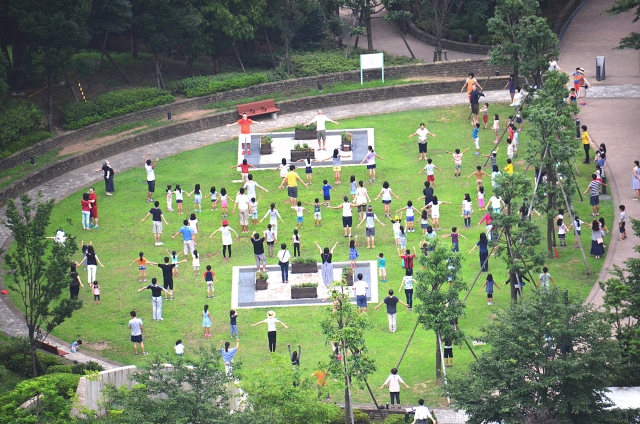 Radio-taiso is such simple and light exercise which small children to elders can equally associate and needs engagement of just around 10 minutes. But if you do it, actually you will find out how it is deliberately designed; it thoroughly stimulates every section of the body parts.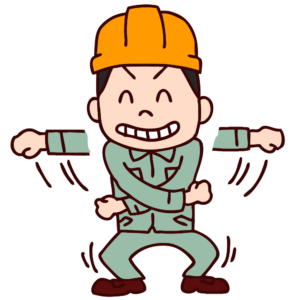 Maybe because of its compact set of the programme, it is quite common that some companies do start their working day with radio-taiso routine in order to wake and refresh the body which may contribute to raise efficiency on their duty.
Summer holidays and Radio exercise
Especially during the summer holidays, school children are encouraged to take part in daily radio-taiso session held at their nearest open space. That shall start on 6:30 sharp in the morning upon the radio broadcasting starts.
Every attendee is coming with a card distributed from the school when the holiday starts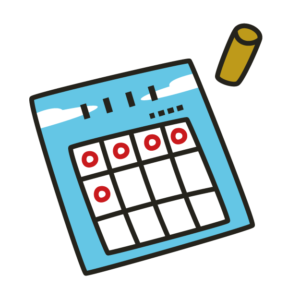 At the end of every session, the card will be stamped by the elder children to prove their attendance, which works as an incentive for regular attendance because children do not want to miss to get the stamps!