There is an event to appreciate the autumn full moon which is said to have started since Heian period (794-1185).
Japanese aristocrats got aboard boats for moon viewing.
The event is called 'Tsukimi' – moon viewing.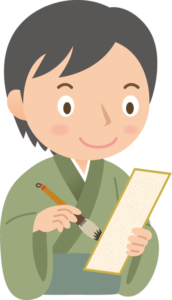 What noticeable is that what was enjoyed was the moon reflected on the water surface -- or even the surface of the glass they hold -- rather than the actual moon in the sky.
Then they enjoyed writing and reciting the poetry. How elegant… isn't it?
Now the tradition is not only for aristocrats
On the day of the autumn full moon, modern people still prepare the special setting for the moon viewing in the evening.
In your house where the moon can be observed, a tray with specific food for Tsukimi is set for this tranquil celebration.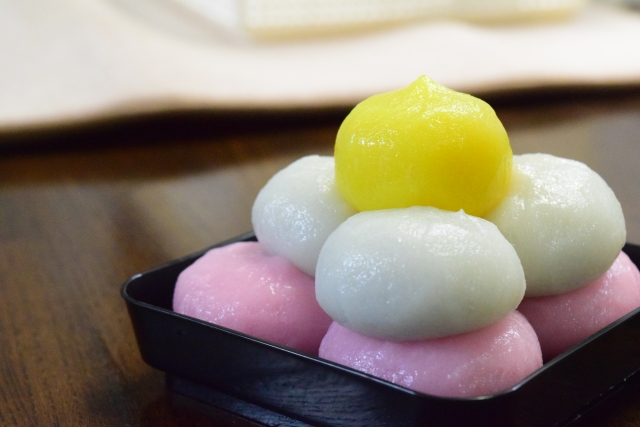 'Tsukimi dango' (means dumplings for moon-viewing event) are made from rice flour to be served with the seasonal harvest such as sweet potatoes, taros, chestnuts and fruits. The display of some Japanese pampas grass (susuki) is also a must.
A white rabbit is a companion of the moon in Japan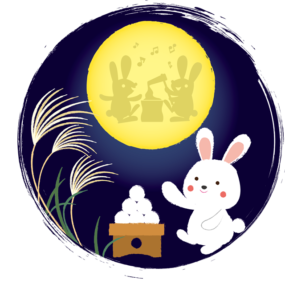 For the eyes of Japanese, a rabbit pounding rice is seen in the full moon. Thus 'Tsukimi' event can be characterised with a motif of rabbit as well.
While an egg (yolk) is often referred to the golden shiny full moon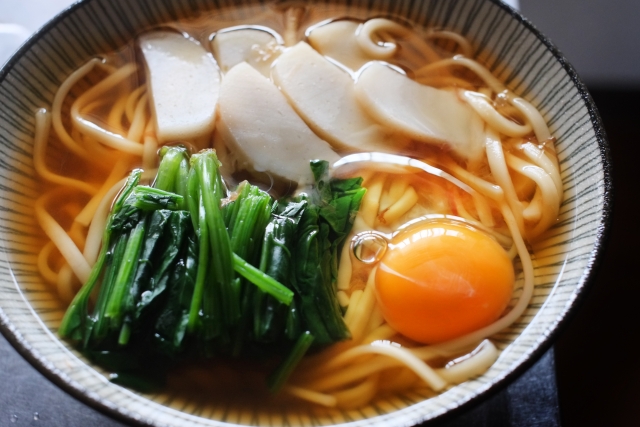 The 'Soba' or 'Udon' noodles with a plumpy raw egg yolk on the top are called 'Tsukimi Soba' or 'Tsukimi Udon'.
Tsukimi burger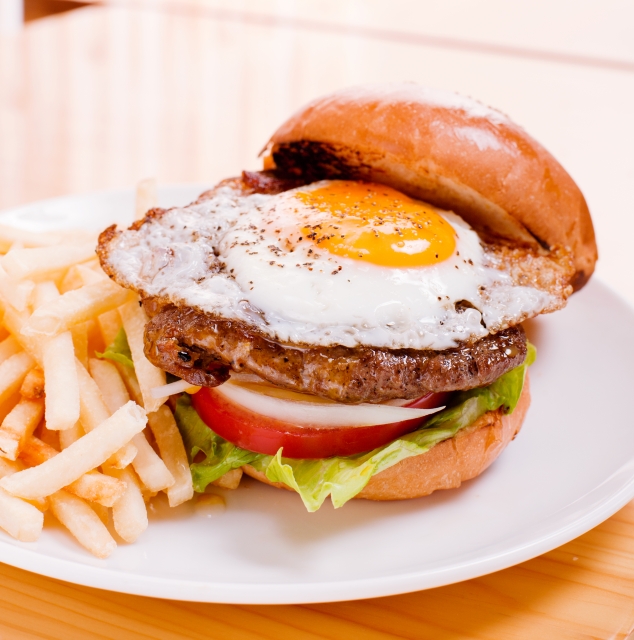 The global enterprise 'McDonald's' offers 'Tsukimi burger' - hamburger with a round molded fried egg on a meat patty - during the season every year in Japan.
It has become as popular as it's seen as a sign of the arrival of autumn.
Why not dim the room lights and have a moment to look up the bright full moon in a quiet evening of autumn this year?