Chestnut is a symbol of autumn. Japanese love to eat chestnuts cooked with rice, with a touch of sake rice wine and a pinch of salt. That's the specialty food for the autumn season.
To obtain really fresh chestnuts though you will have to do a bit of labour; chestnut farms are opened to you. Go there one of the fine autumn days and pick spiny cupules in which two or three ripe chestnuts are contained.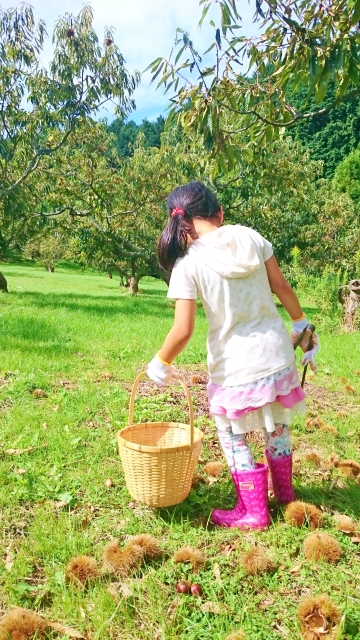 Actually, picking up chestnuts is a popular seasonal activity especially for the family with small children. Kindergartens usually include this event in their annual calendar.
In fact, it is quite fun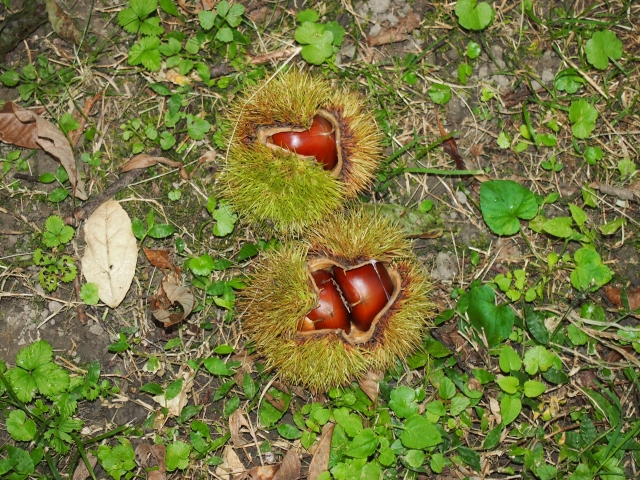 You don't need to look up the tree to catch the cupules. Well-matured chestnuts are already dropped on the ground waiting to be picked.
Ripe chestnuts have a slit on the cupule from where you can easily split them into two parts; you will be greeted by shiny plump chestnuts sit inside.
This is the fun part of the task before the feast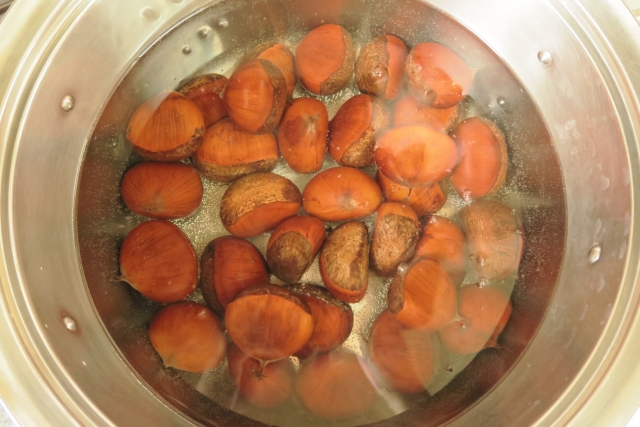 Once enough amount of the chestnuts are collected, bring them back to home and boil them.
The sooner the better to appreciate the fresh harvest fresh.
Here comes the real labour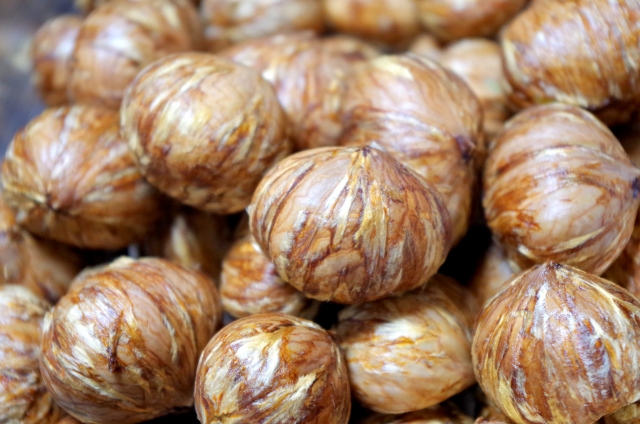 You need to remove the hard cover from each of them. I would use a kitchen knife and rip it off one by one. After that, there's still a innerskin to peel off.
If you get into this work too much, you will not notice your finger has got a blister or two until it hurts. So be careful!
The flesh is sweet and flavourful.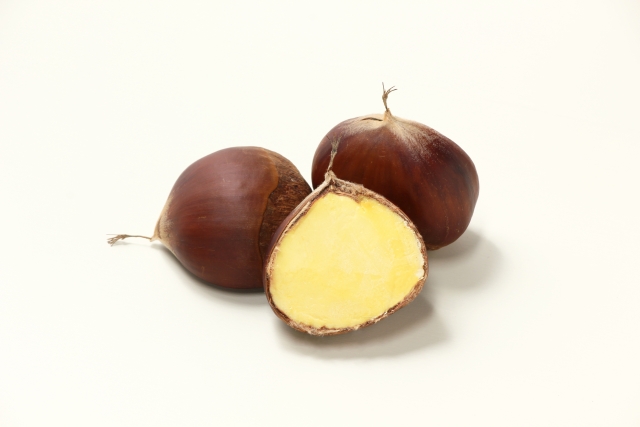 Their starchy texture is unique, and worth the hard work. But you will not be willing to do this every so often.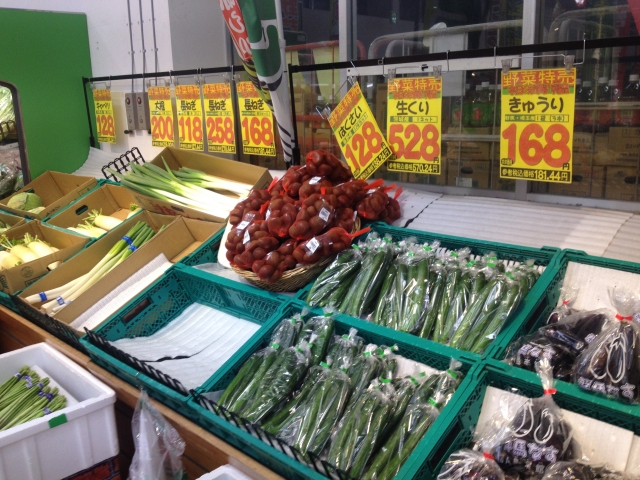 Supermarket sells prepared, packed chestnuts, though they shall be less fresh.