In Japan, you usually obtain a driver's license by taking lessons at a private driving school.
You obtain a license by entering a designated driving school and taking the lessons needed to acquire driving skills and accumulate driving knowledge.
Most driving schools offer driving lessons and classes only in Japanese.
Although in recent years this has changed, some schools have English speaking staff, and some even hire foreign, or native English speaking instructors.
In the case of Tokyo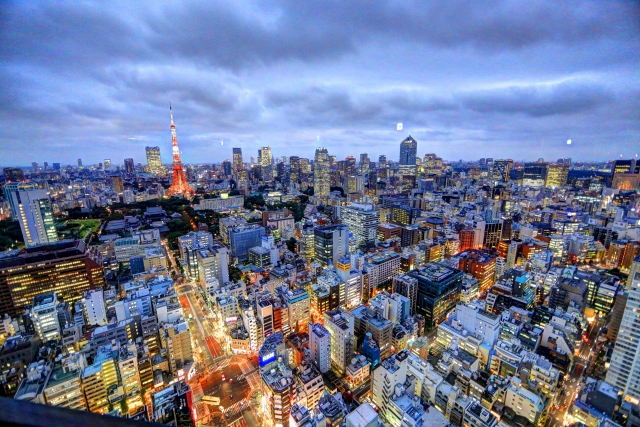 The Koyama Driving School in Tokyo, says it is "the only driving school that provides lessons in English."
Most Japanese go to driving schools, which takes over a month and costs about 300,000 - 380,000 yen depending on the school. This is one of the most expensive fees in the world.
If you are a foreign resident you can avoid it, as you have the right to take the exam without going to the driving school.
Japanese do not use this opportunity, but non-Japanese residents, have their own different ways.
Lecture and driving skills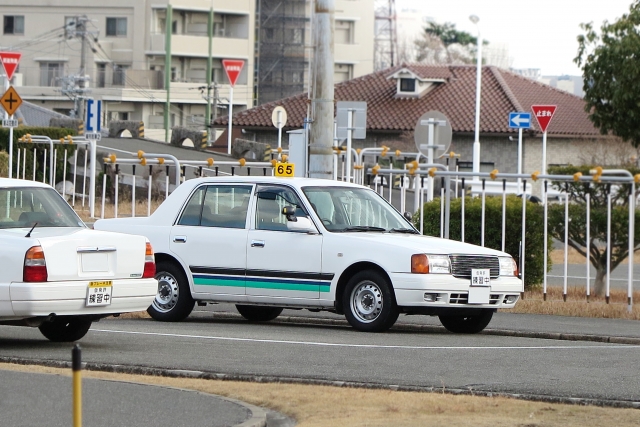 The lecture is 50 minutes per lesson and is a group lesson. The first 10 minutes of each lesson begins with video learning.
As a result, you may suddenly get sleepy or have difficulty maintaining your motivation. Also, in the case of group training, if there are any unclear points, it may be difficult to hear or the questions may be difficult to resolve on the spot.
Skill training (driving) is generally conducted by one-on-one tutoring. Every time one skill training is completed, the weak points of the trainee will be taken over and based on the documents, the training will be carried out.
Therefore, questions can be resolved on the spot without worrying about the eyes of other students. In addition, the instructor grasps the level of the trainees and flexibly adjusts the allocation according to their strengths and weaknesses.
The maximum number of skill training hours that can be taken per day is two.
1st stage
Lectures are for 10 periods, and all the contents are only laws and regulations, but you will also learn a lot of manners in pedestrian protection and driving.
Skill training is conducted to acquire basic driving skills.
Automatic 12 time period
Mission 15 time period
All lessons are only for driving on the course, and if there is a danger, the instructor will use the auxiliary brake installed in the passenger seat, so there is almost no accident or injury.
Stage 1 After all the lessons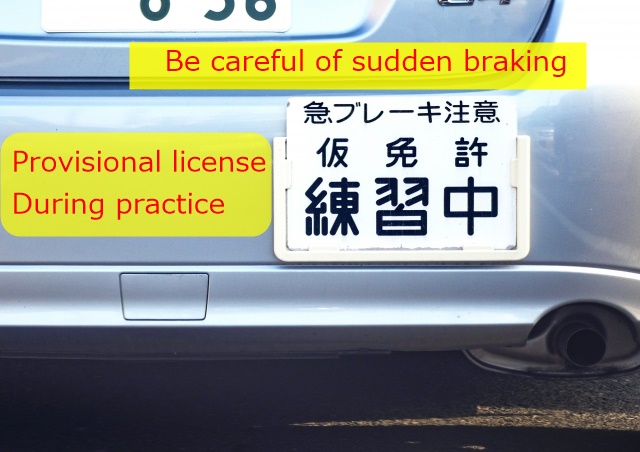 Completion test (Skill test passed 70 points or more out of 100 points)
Provisional license subject examination (passed with 45 points or more out of 50 points)
If you take these exams and pass both, you will be issued a temporary driver's license.
You cannot drive with this license alone. Only with the instructor and a special sign affixed on your car.
Second stage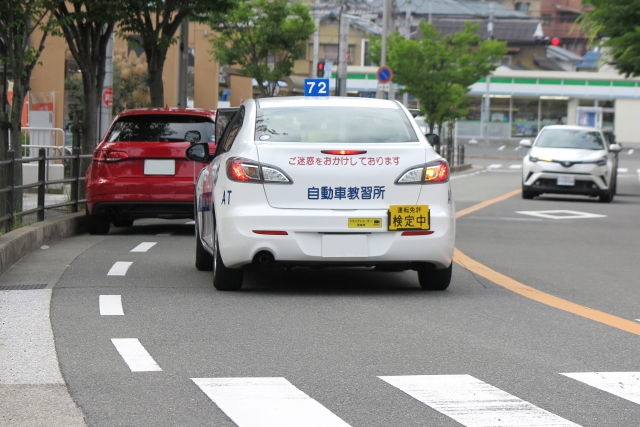 During street training
Skill training will be conducted on the road for 19 hours (including highway training), but some of the courses and simulators will be used to set sudden braking experiences, driving experiences under adverse conditions, and dangerous situations.
There are many contents such as risk prediction learning corresponding to it so that you can better understand the safe driving knowledge learned in the department by experiencing the danger safely.
The maximum number of skill training hours that can be taken per day is 3 periods.
The lecture will be held for 16 hours and will provide knowledge and first aid for driving safely.
After completing all the lessons in the second stage, you can get a graduation certificate by graduation test (passing the proficiency test with 70 points or more out of 100 points).
Graduation test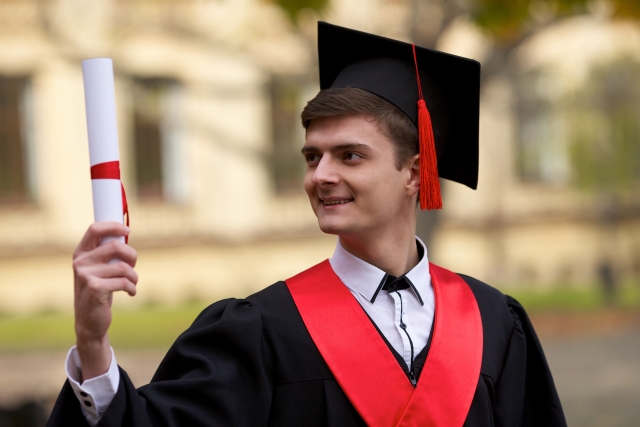 After completing all the lessons in the second stage, you can get a graduation certificate by graduation test.
Written exam (3000 yen)
95 questions (5 of them are multi-answer tough ones), you need 90 correct answers to pass.
Driving test on the street (1000 yen).
passing the proficiency test with 70 points or more out of 100 points
If you fail the driving test, next time you pay 4000 yen.
After you pass the exams - you pay another 14,000 yen for attending a whole-day training at the driving school of your choice.
This is another bureaucratic whim, as for the whole training you really drive outside only 5 minutes, then 20 minutes on the driving simulation device (three TV screens and a driving wheel), and then you watch some really old safety instruction movies in Japanese. Relax; take it as a part of a tea ceremony.
After all, those instructors, who play the videotapes for you, need to feed their families.
Driver's license acquisition test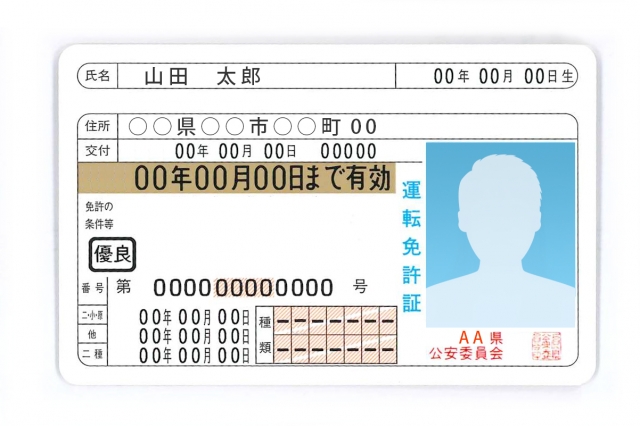 A graduation certificate will be issued when you graduate from a driving school.
The biggest feature of the designated driving school is that if you pass the proficiency test at the driving school, you will be exempted from the proficiency test when you take the test at the driving test center.
To get a driver's license, you need to take and pass an exam at the Driver's License Center.
Therefore, if you take the written test (passed with 90 points or more out of 100 points) at the Driver's License Center and pass it, you will be issued a license on the same day.
However, the graduation certificate is valid for one year, so it will be invalid after that.
At the venue where you took the test, the test numbers of those who passed the test will be posted.
If you pass, after listening to the explanation, you will go to the counter to pay the license issuance fee of 2,050 yen.
They take a picture of you and the license is ready within an hour.
If you fail, you can apply for the afternoon exam by completing the procedure immediately and paying an additional 1,750 yen.
This license will last for 3 years .. this is Japan; nothing is too easy...so it will last until your 3rd birthday since the license was issued. In my case, this is 2 years 7 months.
Newly licensed driver's mark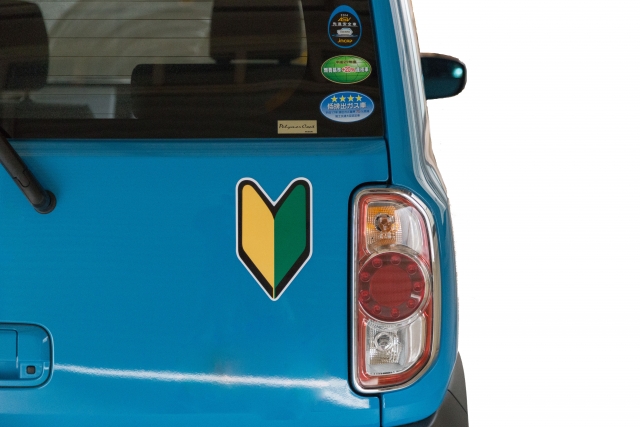 It is a mark that must be posted on the front and back of the car when a driver who has obtained a license and is driving within one year. It is obligatory to install it in a car driven by a beginner driver in order to inform the surrounding drivers that "a driver who is unfamiliar with driving is driving".
The official name is "Shoshinsha Mark", but it is also called "Wakaba Mark" because it looks like a young leaf.
If a beginner drives a car without attaching the beginner's mark, it will be a violation of "violation of the obligation to display the novice driver's sign", and one point of violation and a penalty of 4,000 yen will be imposed.
The drivers around you should be kindly watching, and you need to keep enough space as there is a possibility of sudden braking or unexpected driving.
Don't get angry at their too slow driving.