Antique aficionado would always in search of the antique markets everywhere they go. There are a number of antique markets as well in Japan that would satisfy them quite well.
One of the loveliness of those markets is the place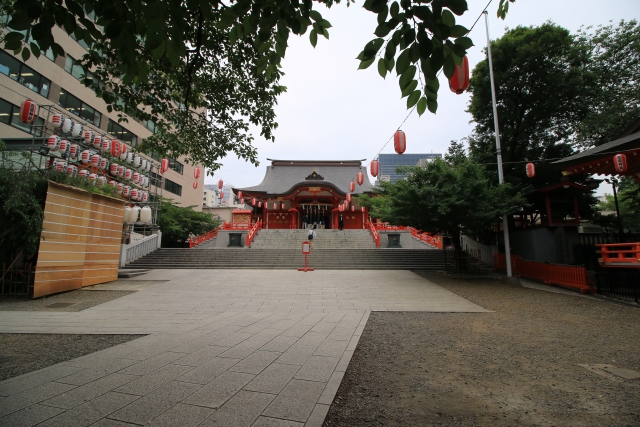 Often the antique markets are held at the precincts of the shrines.
Exceptionally serene: divine shrine precincts are the perfect setting for these time-travelling events.
There are many of such antique markets held monthly or bi-weeks basis.
Early in the morning of the day of the market, many venders will be arriving the venue one after another to secure their regular spot for the business.
Unlike the market in western countries, items are usually displayed crammed not on the tables but on the sheet spread over the ground.
Your choices are vast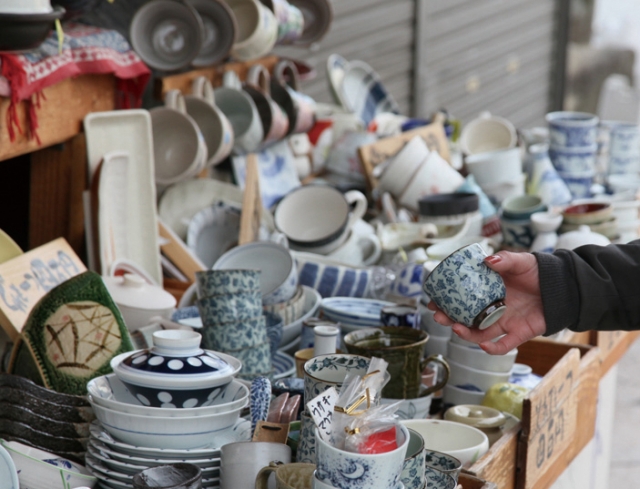 Art, ceramics, kimono fabric, and furniture; from bits and pieces to the one of the kind.
Many of the items are Japanese origin; there are a lot of pieces that we can no longer see in our daily living so that it's almost like a museum where you can touch and buy to have some for your own!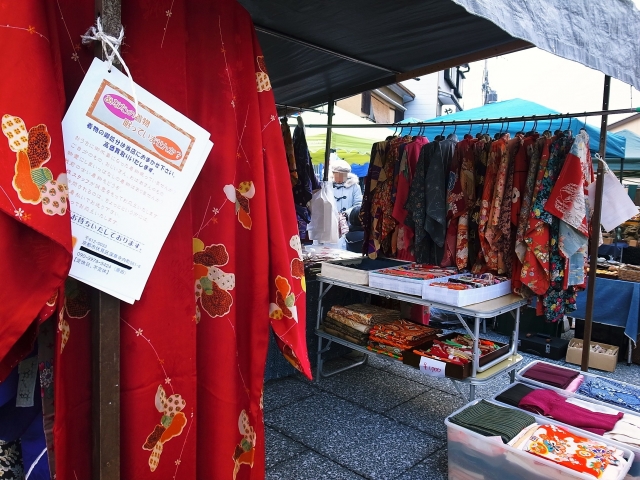 You would also enjoy the talks with the venders who are proud of their best-chosen selections about which they love to explain. It is absolutely intriguing to hear the history behind the item you have just at your hand.
The price is negotiable. If you succeed in good communication, you may be rewarded with the good discount.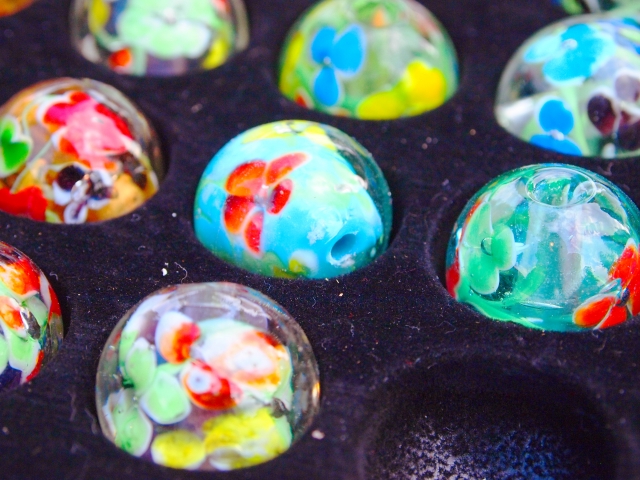 If you really have an eye for the quality, you may able to obtain a piece which has the value far greater than the amount you are spending for.