Perhaps Japanese are known as the rice people. But noodles are one of their favorite that Japanese can't really live without!
One of the most popular noodles could be Ramen; yellowish egg noodle paired with pork and/or chicken hot broth. This is originally from China but it is deeply rooted into Japanese food culture. There are quite varieties in the type of noodle and soup.
Ramen restaurants compete for the singular taste and style of ramen.
Some regions of Japan have been known for their established style of ramen of their own. It's worth traveling for the ramen exploration.
There are more types of noodle; Udon, Hiyamugi and Soumen.
The difference of these wheat based noodles is their diameters.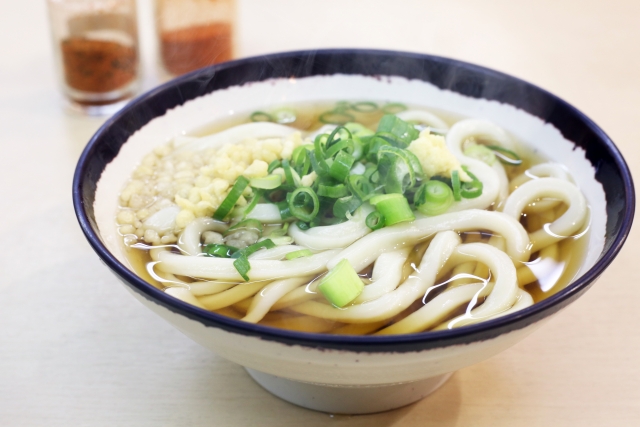 Udon
Udon is fat-thick. While Hiyamugi is far less thick than Udon, Soumen is the thinnest and as delicate as the Italian pasta capellini.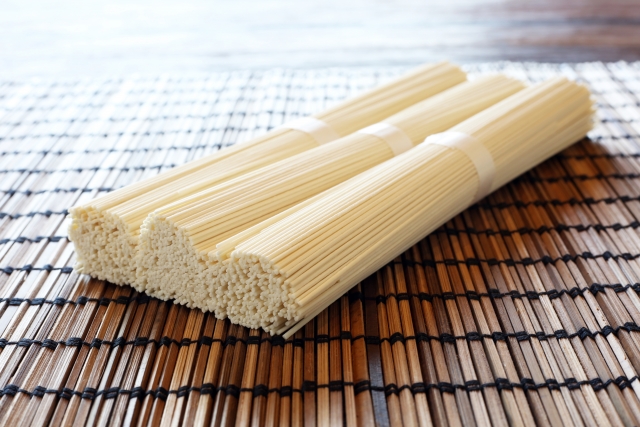 Soumen
Being no exception from the principle of Japanese cuisine, simple and minimal, those noodles are made only from wheat flour, salt and water.
You will eat them mostly chilled, dipping into the fish-and-soy-based clear soup, although they are nice to eat hot as well.
Soba
In addition, there is Soba noodle that should not be missed.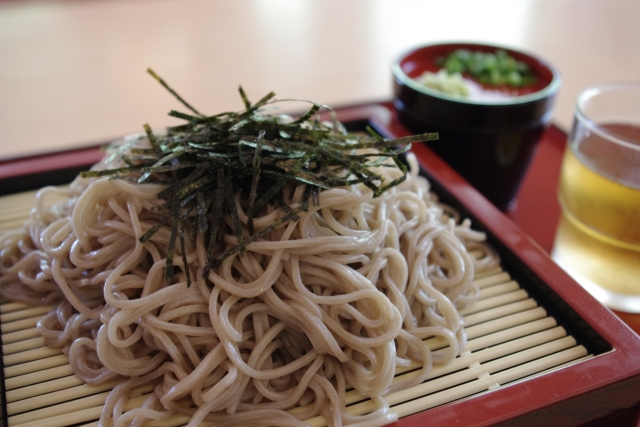 How to eat this highly nutrient buckwheat noodle and its ingredients are also simple as those made of wheat.
Buckwheat grows in cool areas. So if you travel to such places, try seeking for local soba. You will be going to entertain yourself with its amazing freshness.
When you eat these noodles you will add some condiments into dipping soup such as finely chopped leek, Shiso basil, Nori seaweed sheet and/or roasted sesame, all those will add flavor and character to the simple dish.
Kishimen
Kishimen is wide and thin noodles.looks like the Italian pasta Fettuccine.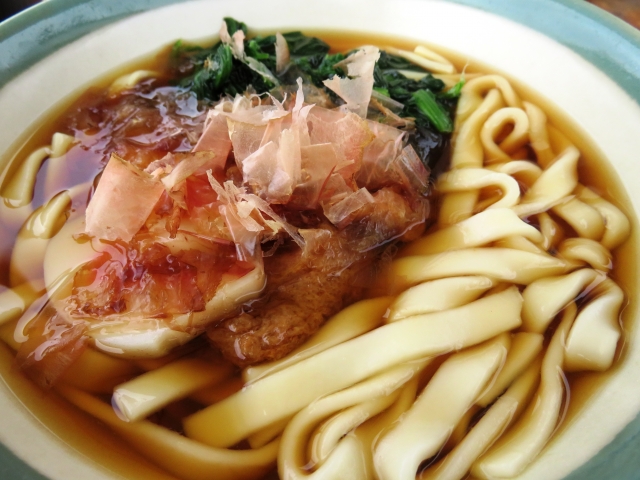 Boiling time is short because it is thin and flat.Therefore, we can cook quickly.
Best partner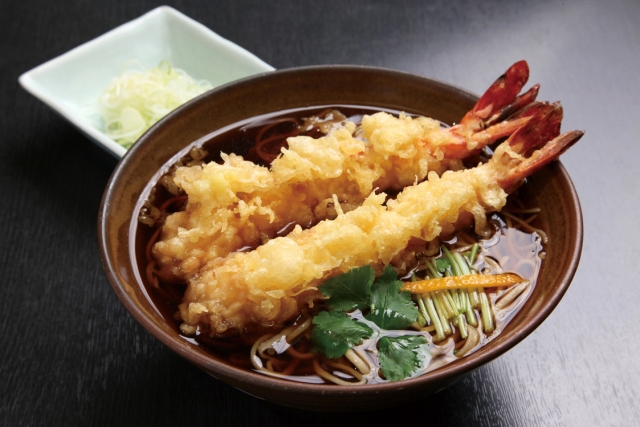 More options are offered. Udon or soba with Tempura is just other example of mouth-watering treat.