Have you heard or tried Japanese red bean paste as known as 'Anko'?
Anko is definitely indispensable for Japanese confectionary.
It is simple to say how to prepare anko; cook the red beans until soft and dense, sweetened with sugar. Then either strain them through a sieve to make smooth creamy paste which is called koshi-an, or just mash them to adapt its rough texture with the husks which is called tsubu-an, according to the type of confectionary or to your preference. That's it.
However, of course it needs some tips and skills to reach the professional standard.
Anko has several types.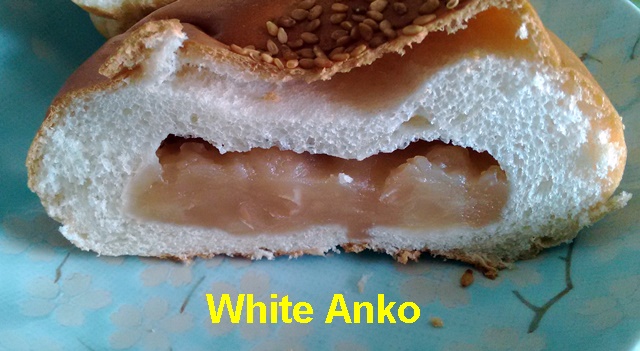 Usually anko is made from dark red beans called 'Azuki beans'. There is the one made with white beans which is called 'Shiro-an' (white anko). While there is jade green anko made with young soy beans that's called 'Zunda-an' as well as made with green peas called 'Uguisu-an'.
More variation are offered by adding either yellow yolk or matcha (powdered green tea), miso and so on into creamy shiro-an. All of their texture is similar but each has different character in flavor as well as in color.
Unlike Chinese anko, Japanese one does not contain oil.
An-pan is a classic bread in Japan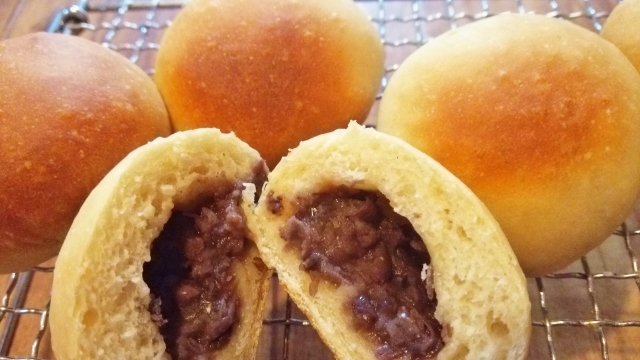 If you go to bakery, you will definitely find the staple sweet buns called 'an-pan'. As the term denotes, it is a successful marriage of 'anko' and 'pan' ('pan' means bun or bread, the term originally came from Portuguese).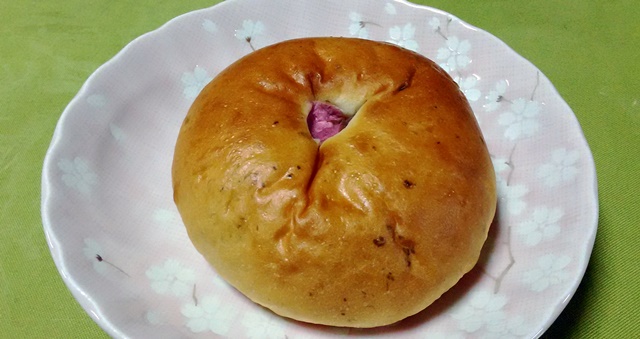 Often a piece of salted cherry flower is put on its top. This little addition of a subtle savor works very well with sweet anko filling, at the same time it gives bun a pretty look at its top. An-pan is over 140-year-old Japanese favorite.
Sakura A
n-pan?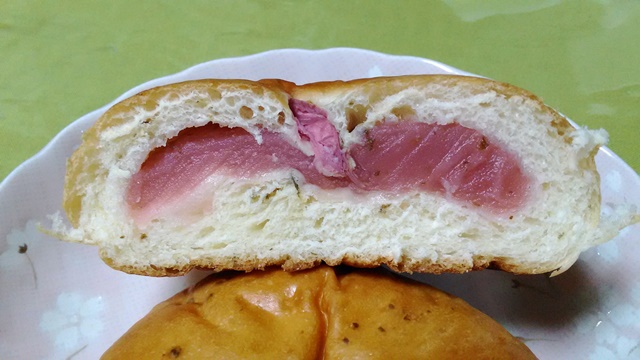 The meaning of Sakura An-pan is Cherry Flavor Anko's Bread.
It is spring limited.Try to find it!