wimming lesson seems to be set as one of the crucial parts of the education in Japan. Every school usually is equipped with a swimming pool, and kindergarten will not complete their time-table without giving children a dip during the mid-summer
Learning swimming at swimming club is one of the most popular activities that parents arrange for their small children, often for health purpose, as many parents claim that the children became tougher against cold after starting swimming lessons.
Swimming in school curriculum starts in June in Kanto region.
It is still in the middle of annual rainy season so it's often a bit too cold to enjoy the water.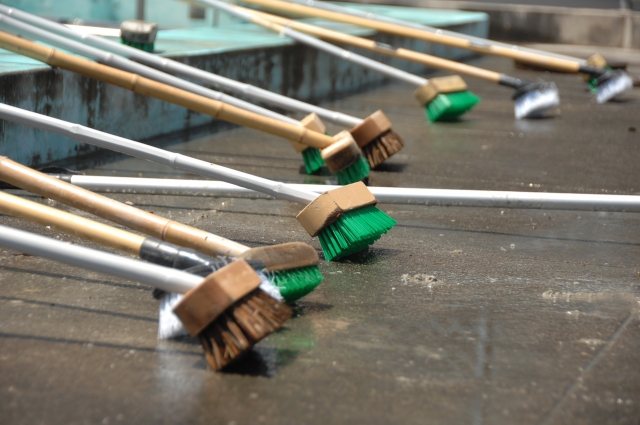 Before the use of the swimming pool it has to be cleaned having been dormant for almost three quarters of a year -- inner walls are fully covered with aquatic plants and the water is rich with planktons.
Cleaning the pool basically is a task for children; it's an good opportunity to learn to work with others in cooperation.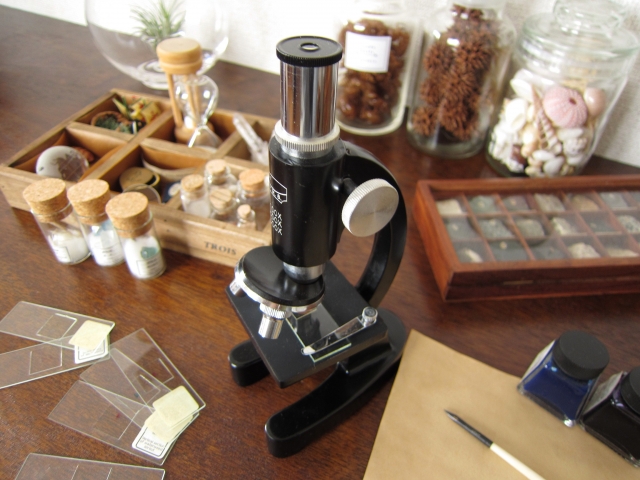 Especially in elementary school the chance of cleaning is further utilized for learning biology; take some water sample for observation with microscope; millions of living organisms will be seen.
Even if some kids are not able enough to swim, most of kids are familiar with water activity.
A lesson is consisted of water games, practice of swimming and competitions.
Swimming lessons in school end when summer holiday starts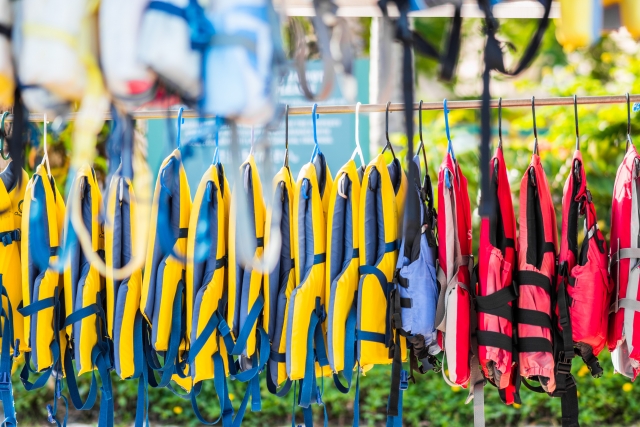 On the very last day of the lessons, children are asked to go into the water with their clothes and even shoes on, instead of swimwear.
This is to experience and learn how awkwardly you can only move if you are dressed in the water. Children will understand and be alarmed not to neglect the danger of jumping into the water recklessly.
The public school pools do not stay idle even after the official curriculum ends.
They will be opened to public during the summer holiday for free of charge. Life guards are dispatched from the local government to stand by for emergency.